Bayou Apparel was founded in February of 2004 after Dan McNamara spent over 10 years changing the Hot Market College Industry. Bayou Apparel was focused primarily on the college market for years but was also serving corporate accounts. In August of 2020, Bayou Apparel launched Bayou Promotions offering corporate apparel with in-house screen printing and embroidery along with a showroom full of the latest styles and trends and thousands of promotional products. Bayou Apparel has built an incredible reputation throughout the country in the college market and Bayou Promotions is excited to bring second to none customer service and quality to the corporate arena.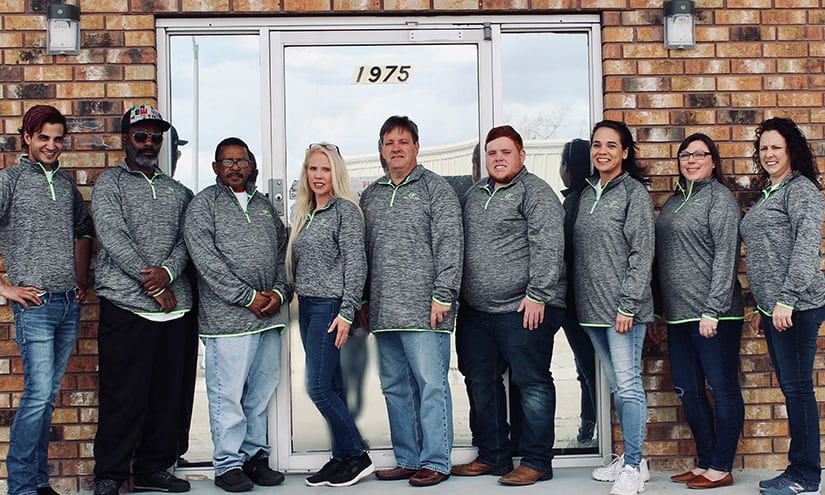 Dan McNamara
Owner
Dan started Bayou Apparel in 2004. With years of experience before starting Bayou Apparel, Dan has been a part of creating fan apparel for some of the most prestigious events in sports such as The Heisman Trophy, College Football National Championships, March Madness, The College World Series, and many other events. Dan has a passion for bringing your ideas to life for any occasion or event. When Dan isn't in the office he spends most of his time enjoying sporting events and spending time with his wife and two children. Dan is also a longtime member of the Tiger Gridiron Club and The Coaches Committee at LSU. Give Dan a call for all your apparel and promotional needs and let him bring your ideas to life.
Deprina (Red) McNamara
Owner / General Manager
Red was born and raised in Central Florida and moved to Baton Rouge in 2004 with her husband Dan and two children Daniel and Danielle to open the business. Red enjoys spending most of her time at Bayou Apparel where she oversees screen printing and embroidery, but you can also find her helping out the graphic design team and the promotional teams as well. In her spare time, Red enjoys a good crawfish boil, spending time with her family, completing puzzles, and cheering on The Tigers.
Daniel McNamara
Corporate & Promotional Sales
Daniel's goal is to help organizations and businesses of all sizes outfit their team and promote their brand through apparel and promotional products. Daniel has a passion for sports so when's he not in the office he enjoys watching or attending any sporting event. Daniel is also an active member of the St. Alphonsus Knights of Columbus Council #2807, currently serving as Communications Director for the Council.